If you're interested in finding out more about veganism, we hope you'll find some of the below links and information useful.
The Vegan Society
Founded in 1944, The Vegan Society is a registered educational charity that provides information and guidance on various aspects of veganism.
https://www.vegansociety.com
The Veganalyser – Find out how many animals you could save by going vegan
Use The Vegan Society's Veganalyser to easily find out how many animals you would save in your lifetime if you went vegan today. If you're already vegan the Veganalyser can also calculate how many animals you've saved since you've been vegan.

VeGuide App
Download The Vegan Society's free VeGuide App for everything you need to start your vegan journey. This easy-to-use app will guide you through your vegan journey with 30 days of short, daily videos.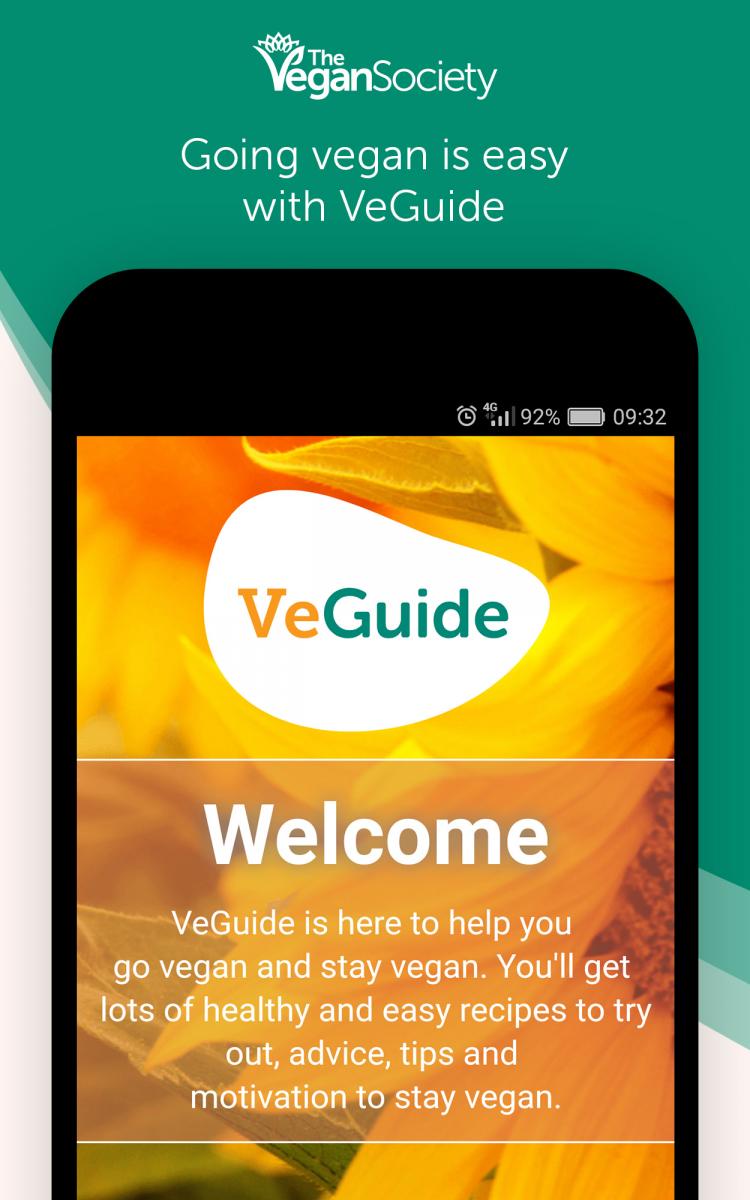 Challenge 22
Challenge 22 offers participants a free, supportive online framework for trying veganism for 22 days. More than 100,000 people from all over the world have participated in the project since its launch in March 2014.
https://challenge22.com
Veganuary
Veganuary is a charity inspiring people to try vegan for January and throughout the rest of the year. Their Vegan Starter Kit has everything you need to know to start your vegan journey; from label reading guides to meal plans, vegan baking and eating-out tips.
https://veganuary.com/
Naure Rising
Nature Rising is a non-political sustainability advocacy group that is part of an International Movement. They are bringing together individuals, experts, and organisations across Ireland concerned about the environment, health, and animal rights to put pressure on the government to stop the multi-billion euro subsidies that go to animal agriculture.
We all recognize the catastrophic, irreversible damage animal agriculture is already having on the planet and its inhabitants, but it's unlikely that any one of us can force the government to stop funding it on our own. This is why Nature Rising exists – to unite us all in a single realistic achievable goal that has the potential for a major positive impact for people, animals and nature. To change everything we need everyone involved. Sign the Nature Rising petition and visit their website at http://naturerising.ie/.
Vegan Organic Network
'Veganic' is a combination of two words 'vegan' and 'organic'. It's a guarantee that food is grown in an organic way with only plant based fertilizers, encouraging functional biodiversity so pesticides are not necessary. No chemicals, no GMO and no animal by products in any part of the chain. The Vegan Organic Network is the only organisation in the UK solely working for food to be grown the veganic way.
https://veganorganic.net
Happy Cow
Happy Cow is an online resource which helps people find vegan, and vegan-friendly, restaurants, health food shops, accommodation and more all around the world. It also features information on other topics such as recipes, travel and health.
https://www.happycow.net/
VegMovies
VegMovies.com is the largest directory of plant-based and animal-friendly movies. Find something vegan-friendly to watch or recommend by clicking below.
Vegan-related Books and Publications
All sorts of vegan-related books and publications are available, with topics including the realities of animal agriculture, effective vegan activism, health, fiction, vegan cookery and books suitable for children. A few well-known titles are listed below.
How Not To Die by Dr Michael Greger
Eating Away At Climate Change With Negative Emissions – Repurposing UK agricultural land to meet climate goals, Helen Harwatt PhD and Matthew N. Hayek PhD, Animal Law and Policy Program, Harvard Law School. To read the article click here.
The China Study 2005 by T. Collin Campbell PhD and Thomas M. Campbell II MD
The Cheese Trap by Neal Barnard MD
Becoming Vegan by Brenda Davis and Vesanto Melina
Eating Animals by Jonathon Safran Foer
Why We Love Dogs, Eat Pigs, and Wear Cows by Melanie Joy
Eat To Live by Joel Furhman
The Ultimate Betrayal: Is There A Happy Meat? by Hope Bohanec
Animal Liberation by Peter Singer
You can buy some of these, and many other vegan-related titles via https://www.vegansociety.com/shop/books